Adult living is full of possibilities and new beginnings. Come and experience those at Silver Valley Properties.
You have earned this – a time to live the life you deserve! At Silver Valley, there are plenty of choices; this is a community that will keep you busy when you want to be, and let you slowdown in the comfort of your own home when you want some peace and quiet.
The Silver Valley community has so much to offer for the person that wants a comfortable and convenient way of life, independence, freedom and the opportunity to live life to the fullest!
Discover all of our onsite and offsite amenities and learn what makes Silver Valley truly unique.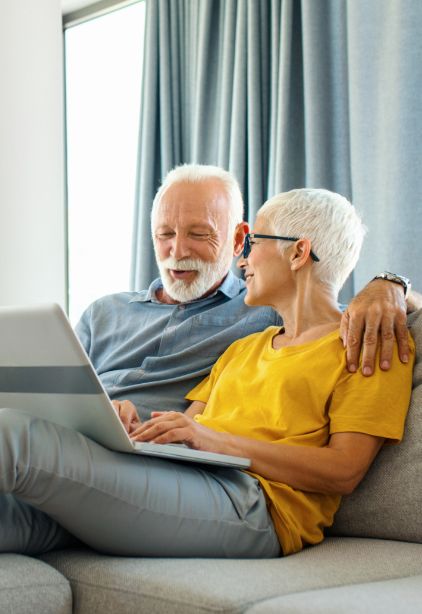 Fitness and exercise space
Community patio and barbecue
Craft Events
Fireplace
Big screen viewing area
Activities may include games club, card games, open mic nights, bingo, TED type talks, charity work and service projects
Family gatherings
Cooking demonstrations and bake-offs
Informal theme nights
Garden Centre
Storage area for an extra fee (boat – RV – ATV)
Nature Walking Trails
Bike Trails
Horseshoe pits
Firepits
Botchy Ball
Access to snowmobile trails
Maintenance-Free
Lifestyle
The maintenance manager will see to the communities' needs and included in your monthly lease is the following:
Exterior building maintenance, including streets, sidewalks, roofs and driveways
Shovel the driveways and sidewalks, salt as needed
Weed and fertilize as needed
Blow the clippings off the driveways and sidewalks
Interior repairs on appliances
Exterior repairs to downspouts, roofing, windows, common area lighting
Making Physical Activity a Part of Your Everyday Life.
There are plenty of offsite amenities available to remain active, and available at your convenience and on your schedule. Silver Valley Properties is centrally located in walking distance of;
Convenience Store
Hair salons
Grocery store
Coffee shop
Auto repair shop
Shopping Center
Liquor and beer store
Banks
Bus stop
Pharmacy
Hardware store
Restaurants
Convenience Store
Hair salons
Grocery store
Coffee shop
Auto repair shop
Shopping Center
Restaurants
Liquor and beer store
Banks
Bus stop
Pharmacy
Hardware store